Issue : Cannot choose item when create IR line.
Issue Description :
There are three inventory organizations A/B/C under SGB-OU. One item XX has been assign to org B but not assign to org A. User want to source item to B org, but they cannot select the item when the create IR line.
Root cause :
But system just can reference one inventory org when we create IR line.System will fetch the item exists in the inventory org (A).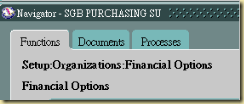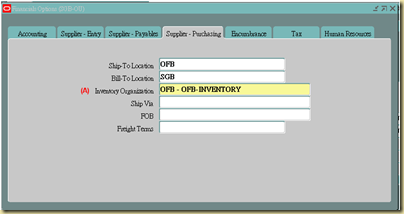 Solution
Change the "Finance option" setting or assign the item to org A.